New year, new decade, new roundup of game-based learning events – 2020 edition! 🎉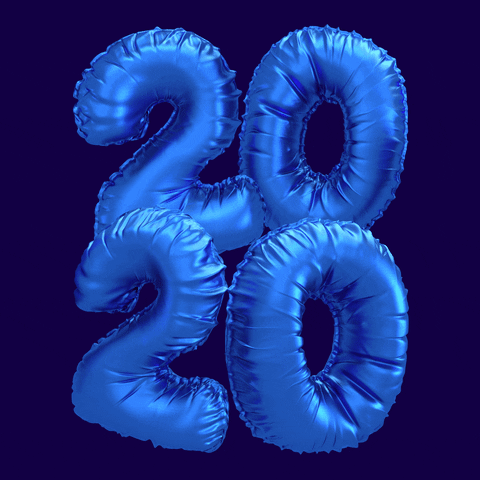 (Image source: Giphy)
Our team searched far and wide, from convention centers to…other convention centers, to bring you the best and brightest of the educational game exhibition world. Check out our picks:
When: January 9, 2020
Where: Washington, DC, USA
What it's about: An annual event organized by the Department of Education, the ED Games Expo honors groundbreaking games and technologies developed with support from the Federal government. With dozens of games on display each year, the expo is perfect for educators, families, and fans of game-based learning who wish to get a closer look at what's coming soon to classrooms across the country. For a closer look at what the event entails, check out their video from last year!
When: March 9 – 12, 2020
Where: Austin, TX, USA
What it's about: SXSW EDU is one of the hottest education events of the year – and for good reason. Jam-packed with opportunities for networking with fellow education professionals, discovering new and exciting technologies in the expo hall, and attending (literally) hundreds of panels and speaking sessions (including one featuring our CEO Dan White!), the conference is a can't-miss event for anyone dedicated to advancing the future of teaching and learning.
When: June 23 – 25, 2020
Where: Orlando, FL, USA
What it's about: We're longtime supporters of Serious Play Conference – and we're thrilled to see the event return for summer 2020! As its name suggests, the conference is all about games for impact – in training, government/military, healthcare, K12 classroom settings, and more. The conference offers attendees a number of themed speaking tracks to choose from, and fellow developers will be pleased to hear that the conference offers its own awards program: the Serious Play Awards!
When: June 28 – July 1, 2020
Where: Anaheim, CA, USA
What it's about: Dubbed "the epicenter of EdTech," the annual ISTE conference is dedicated to transforming learning and teaching through exciting new technologies – and this year, it's taking place in sunny Anaheim, California! Featuring four days of world-class speakers, hands-on workshops, and endless networking opportunities, ISTE is a must-see event for educators, administrators, and EdTech enthusiasts alike!
When: July 14 – 16, 2020
Where: New York City, NY, USA
What it's about: One of the most anticipated yearly events among education and impact game enthusiasts, the Games for Change Festival returns to New York City in summer 2020! Offering attendees a slew of sessions to select from such as workshops, panels, networking sessions, and more, Games for Change attracts educators, developers, and researchers each year for rousing discussions of how games intersect with education, healthcare, civics, and social issues.
When: July 29 – 31, 2020
Where: Cambridge, MA, USA
What it's about: Designed to foster and grow a community of innovators who are harnessing emergent technologies to expand access to participatory, playful, and creative learning, Connected Learning Summit returns to Cambridge, Massachusetts for its 2020 iteration! The conference call for speaking proposals is open now through January 13, 2020 – get your submissions in, and perhaps we'll see you onstage in July!
When: August 13 – 14, 2020
Where: Madison, WI, USA
What it's about: Our next event is one that's near and dear to our hearts – quite literally! Taking place right here in our hometown of Madison, Wisconsin, Play Make Learn offers hands-on workshops, speaking sessions, and demo opportunities for game-based learning enthusiasts of all backgrounds – educators, researchers, developers, policy makers, and more. Keep an eye on their website for more details in the coming months!
When: September 24 – 25, 2020
Where: Brighton, UK
What it's about: Fans of game-based learning who also reside in Europe – my goodness do we have an event for you! Established 14 years ago and hosted in a different country each year, the European Conference on Games Based Learning heads to Brighton, UK for the 2020 season and promises attendees a global perspective on all things games and education. Designed for academics, practitioners, and game designers alike, EGBL is also home to the International Educational Games Competition – an esteemed program which highlights high-quality learning games from creators across the world!
When: October 1 – 3, 2020
Where: East Lansing, MI, USA
What it's about: A biennial celebration of all things play, Meaningful Play is Michigan State University's flagship game-based learning event. Focused on theory, research, and game design innovations, principles, and practices, the event hosts researchers and practitioners from around the globe for three full days of keynotes, panel sessions, roundtable discussions, and more.
When: TBD 2020
Where: Australia
What it's about: Looking for a game-based learning conference…down under? Then Australia's Education in Games Summit is for you! A one-day conference organized as part of Melbourne International Games Week, EiGS offers Australian educational game aficionados the chance to hear from leaders in the game-based industry and collaborate with fellow professionals in hands-on, peer-led workshops. The conference has yet to announce its 2020 dates yet – but stay tuned on their website for more info!
Planning on attending any of the conferences we covered? Excited for an event that didn't make our list? We'd love to hear from you – sound off on our Facebook or Twitter!
---
More game-based learning content from your friends at Filament:
How to Teach with Games [Free eBook!]
Making Great Learning Games
Game-Based Learning at Scale